Thursday Night S.W.A.G DUO League
SWAGTHURS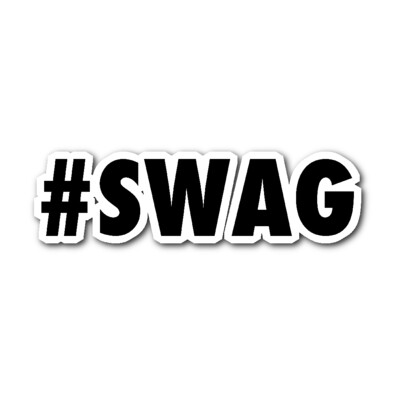 SWAG Duo League
We are excited to start year two of our S.W.A.G League at Serenity on Thursday Nights! It was a great season that we can't wait to build off and make better for 2022!
Are you "Simply Wild About Golf?" This might the perfect league for you! We're looking for teams of two, so grab your significant other, best bud, neighbor, or your favorite family member. Better yet, grab more than a few and make a 4some each week! This league is dedicated to anyone that loves golf, but more importantly, loves having a great time! This social league is open to anyone, with the simple requirement that you like to have fun and don't mind a little bit of noise on the golf course! Not a serious golfer, or don't think you have the skill to compete? Don't worry about it! Yes, there will be prizes for score, but that's not the main reason we're here. We'll have weekly prizes for Best Dressed (SWAG award), coolest kicks award, Most Honest Duo (Highest Score), "I'm just here for the drinks" award, and many more fun prizes less related to skill level.
Registration:
$380 Registration fee per team of 2 includes:
Awesome Tee Gift
Weekly Free Drink each
Amazing prizes each week with sponsors such as; Adidas, Cleveland/Srixon, TaylorMade, Callaway
Low Weekly Rate:
Split Rate GF
- 3:30PM-4:59PM: $44
- 5:00PM-6:29PM: $41
-6:30PM and Later: $39
Prize Fee- $5 per person
Optional Power Cart- $11 per person
Did I mention a free drink every week?
Tee Times: starting at 3:30PM
Scoring:
Your score with your partner will comprise of combined gross score in the gross division and combined net score in the net division. These scores will go towards your team total.
Teams will comprise of multiple Duos
You will play your own ball
Prizes:
Prizes available based on score
Fun Hole Prizes on the course
Weekly SWAG award (best dressed)
Coolest Kicks award
"I'm just here for the drinks award" (Draw for everyone that hangs out after the round at our outdoor patio)
Our New and improved Outdoor Patio with our Bueno Barbecue FOOD TRUCK!
Weekly delicious food specials
Delicious drink specials
Enjoy the patio after your round, the music will be bumpin!
Monthly Mixer:
Once a month, you deserve a stress-free golf experience, let's party!
Play a two-person scramble and have fun, no scoring!
Themed Night; dress on point to the theme
We're bringing in a DJ or Live Band to party after the round!
Drink sponsors to have tasty samples